WE MAKE IT SIMPLE
Top Benefits of Selling Your House for Cash
Published on 14 November 2021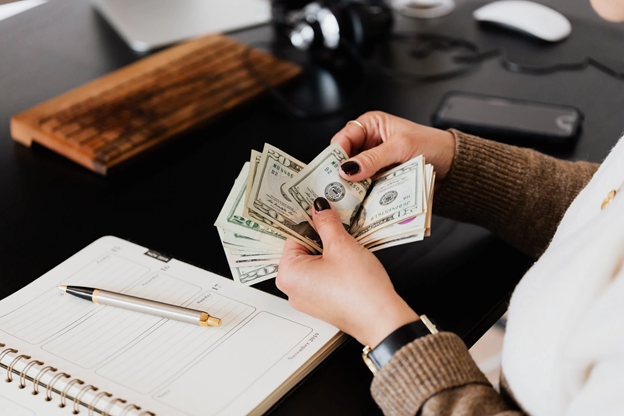 One of the latest trends in the real estate market for home sellers is the cash offer. Traditionally, selling a home required a lot of time and effort from making repairs, cleaning, and staging the house to putting up a for sale sign in the front yard and waiting for buyers to make offers.
Fortunately, home sellers no longer have to use the traditional method to sell their homes. Instead, they can sell their home quickly and easily by accepting a cash offer from a real estate investor.
How Does a Cash Offer Work?
A cash offer is where an interested party offers to buy the home for cash. There are real estate investors who buy homes for various reasons, such as rental properties or fix and flip properties. Instead of listing the house through a real estate agent, the seller lists it through a service like 800CashToday.
Essentially, listing your home for sale through a cash offer service is like selling unwanted items through a marketplace app. Once your listing goes live, investors can view the home online. Then, if they are interested in buying your home, they'll reach out to setup a viewing.
After walking through the property, you may be presented with cash offers for your home. You review the bids and decide if you want to accept an offer on your house. If not, you can reject the offer and wait for other bids.
How Do Home Sellers Benefit from Cash Sales?
#1: Connect with Qualified Buyers
You don't have to worry or wait around for buyers to discover your home. It is easy to find interested home buyers quickly and easily since they come to you with cash in hand.
#2: Fast Offers
Usually, you can start to receive offers on your home within a few days of listing it through the cash sales service. However, sometimes you will begin receiving offers the same day your house listing goes live.
#3: No Repairs Needed
You do not have to make any repairs when selling your house for cash. The buyer understands they are purchasing it "as-is."
#4: No Real Estate Agent Needed
You do not need to hire a real estate agent or sign a contract with them to sell your home for cash. As a result, you cut out all the unnecessary costs that go along with hiring a realtor, such as commissions.
#5: No Staging
You do not have to waste time cleaning and staging the home. Instead, the cash buyer is ready to put in the work and buy the property "as-is."
#6: Less Stress
You will not be stressed about potential offers from cash home buyers falling through like you would if you sold the home traditionally. For instance, sometimes a buyer's financing falls through with the mortgage lender at the last minute, leaving you looking for another buyer. This never happens with a cash sale.
#7: Close When You Want to Close
You are not confined to set closing dates as you can be with traditional home sales. Rather, it is very easy to work out a closing date with the home buyer that works best for you.
#8: Fewer Fees and Costs
Another great benefit of accepting a cash offer for your house is it costs less. You save money by being able to sell your home "as-is." The closing costs are also less expensive.
#9: No Home Inspections or Appraisals
Unlike conventional house selling, you can avoid home inspection and appraisal processes, along with the associated costs.
#10: Fast Closings
If you need to sell your home quickly, you can close on the property in as few as seven days with cash sales.
Benefits of Selling Your Home with 800CashToday
If you are looking to sell your home, you should consider the benefits you can gain by using 800CashToday.
Free local moving.
Up to $10,000 in cash advance deposited to your bank account.
Attract only interested real estate investors that are ready to pay cash for your home.
No waiting on financing through mortgage lenders.
You do not need a real estate agent to help with the sale of your home.
7-day escrow process when you need to close quickly on the sale.
Free credit repair service to help boost your credit score.
Selling your house for cash has never been easier when you use 800CashToday. Enter your address, and we'll handle the rest!
If you have questions or want to speak with a local cash buyer, do not hesitate to contact us by calling 1-800-CASH-TODAY!