WE MAKE IT SIMPLE
How to Sell Your House Yourself in California
Published on 13 August 2023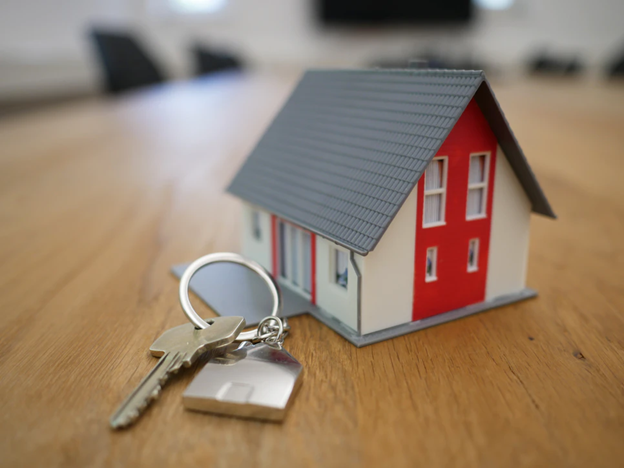 Did you know that you do not need a real estate agent to sell your house yourself in California? You can list your home for sale on your own. Many people choose FSBO (For Sale By Owner) or direct cash buyers because it helps save money and eliminates having to pay the listing realtor a commission when the house sells.
However, if you decide to sell your California home on your own, you need to be aware of what is involved in selling a house. There's more to it than simply putting a for sale sign in the yard, choosing a listing price, and waiting for people to call to inquire about the home.
Why Sell Your Home Yourself?
There are several potential reasons why someone might choose to sell a house themselves:
Save on commission fees: By selling their house without the help of an agent, homeowners can avoid paying the typical 5-6% commission fee that is charged by real estate agents. This could potentially save them thousands of dollars.
Maintain control and involvement: Selling a house by owner allows homeowners to remain in complete control throughout the entire process. They have full authority over pricing, marketing strategies, negotiations, and all other aspects related to the sale.
Increased profit potential: Without having to pay a real estate agent's commission, sellers may have more flexibility when it comes to setting their asking price or negotiating with buyers. This can potentially lead to higher profits from the sale.
Experience and knowledge: Some homeowners may feel confident in their ability to handle the process themselves due to prior experience or familiarity with real estate transactions.
Personalized approach: When selling a house by owner, homeowners can tailor their marketing efforts specifically for their property and target audience, which they believe will attract interested buyers more effectively than relying on general tactics used by agents.
Flexibility in schedule: Selling a house without an agent allows homeowners to set appointments and showings according to their own availability, rather than conforming to the schedule of a real estate agent. This can be beneficial for those who have busy or unpredictable schedules.
Local market knowledge: Homeowners who have lived in their property for a long time may possess extensive knowledge about the area, including neighborhood amenities, schools, and other factors that could positively influence potential buyers.
Personal investment: Selling a house by owner allows homeowners to directly experience the entire process of selling their home, fostering a sense of personal accomplishment and financial investment in the outcome.
However, it is important to note that selling by owner comes with its own challenges. Homeowners must be willing to invest significant time and effort into marketing efforts, negotiations, paperwork management, legal compliance, hosting open houses and showings, and ensuring they are well-informed about local market conditions. This may not be suitable for everyone, especially those unfamiliar with real estate processes or lacking sufficient time availability.
Tips for Selling Your Home Without a Realtor
#1: Establish a selling price.
You will want to compare similar homes in your area to determine the selling price. You should never guess when pricing your home because if you list it too low, you are losing money. On the other hand, if you list it too high, you won't get offers and will have to reduce the price later.
#2: Make necessary repairs.
If you want the most money out of the home, you will want to take care of any repairs or maintenance. If you do not, be prepared for the buyer or the buyer's agent to ask you to lower the selling price or wait during a long selling period to find the right handyman buyer.
#3: Stage your home.
You need to prepare the home for viewing, and staging always makes a house look more welcoming and appealing. This needs to be done regardless of whether you are finding direct cash buyers, using FSBO, or hiring a real estate agent.
#4: Take pictures of the home.
You will want to take plenty of high-quality pictures of the home to use with the listing. High-quality photos, along with great curb appeal, will help your home sell faster.
You do not want to use your smartphone to take pictures, as these do not deliver the best quality. Instead, you want to use a decent digital camera. Alternatively, you could hire a professional photographer with experience in the real estate market for the best quality photos.
#5: Advertise your home.
Marketing your home is important. You will want to put a for sale sign in the front yard. You can also list your home on the MLS system realtors use to increase exposure. However, you will need to go through a third-party provider that is licensed to list on MLS and pay a flat fee for listing your home. Additionally, do not overlook advertising the home in local newspapers, online, on social media, and on local selling sites.
Marketing Tip: Selling your home directly to 800CashToday makes marketing your house easier than ever before. You will be instantly connected with our cash buyer when you submit your property information on our website.
#6: Be prepared to disclose all pertinent information to potential buyers.
Most states, including California, have laws that require sellers to disclose every detail about the home in writing. This is often done by providing a printout of the home to interested buyers showing the year it was built, the age of the roof, the age of the HVAC system, etc. You may also want to get a home inspection to confirm the details about your house. Additionally, if there are outstanding maintenance issues or major repairs needed, these should be listed as well.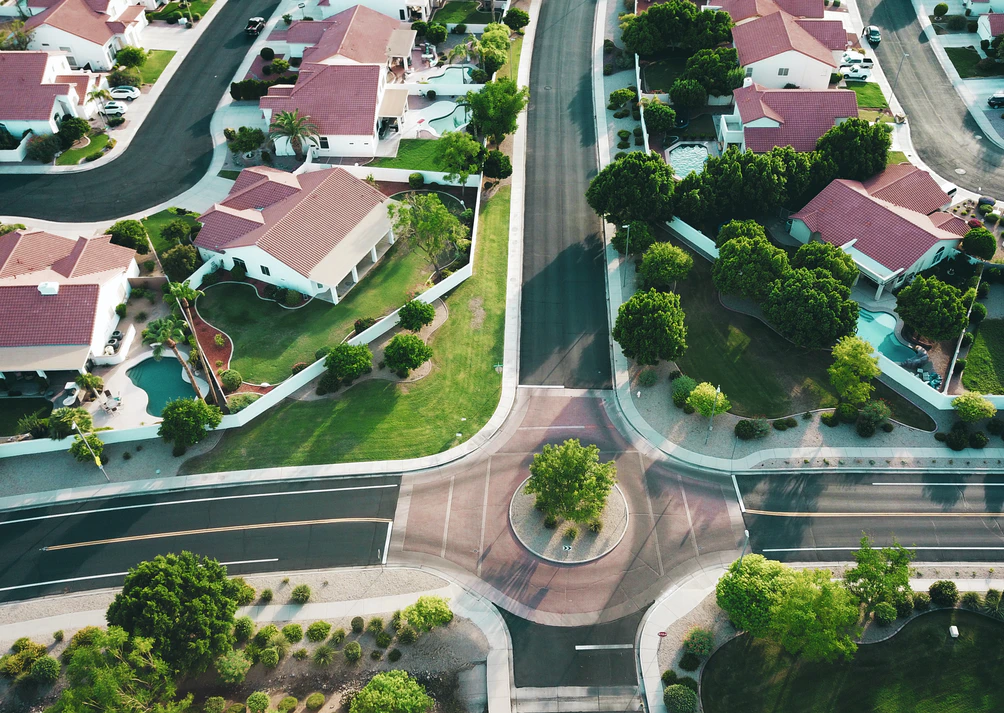 Reasons to Sell Direct for Cash
If you want to save time and money, or if it sounds too overwhelming to sell a home using FSBO, then consider selling directly for cash. Instead of hiring a local real estate agent or attempting to figure out the complexities of the real estate market yourself, you can sell your house fast by selling it to a cash investor.
What's the Difference Between FSBO and Selling to a Cash Investor?
FSBO (For Sale By Owner) refers to the process of selling a house directly by the homeowner without involving a real estate agent. On the other hand, selling to a cash investor involves selling the property directly to an individual or company who is willing to purchase it with cash.
Here are some key differences between FSBO and selling to a cash investor:
Method of Sale:
In a FSBO home transaction, homeowners list their property on local listing platforms or websites and handle all negotiations, showings, and paperwork themselves. They set the asking price and manage marketing efforts independently. Selling to a cash investor typically involves directly communicating with investors or contacting companies specializing in buying properties for cash.
Speed of Sale:
Selling a house through FSBO can take longer since homeowners have limited reach compared to real estate agents when it comes to finding potential buyers. It may require significant time investment in marketing, negotiating offers, conducting viewings, and going through paperwork processes. Selling to a cash investor often results in faster transactions, as these investors usually have readily available funds and expedited processes.
Market Price vs. Discounted Price:
With FSBO, homeowners have more control over setting their asking price based on market analysis or personal preferences for profit margin considerations while remaining open for negotiation with potential buyers. In contrast, selling to a cash investor often involves accepting a discounted sale price since investors are typically looking for properties at a lower cost in order to generate profit through resale or rental income.
Repairs and Condition of the Property:
When selling through FSBO, homeowners may need to address any repairs or maintenance issues in order to attract potential buyers. Buyers may request repairs be made before closing the deal or negotiate for a lower price based on necessary repairs. Selling to a cash investor can bypass these concerns as they often buy properties "as is" and take care of any required repairs themselves.
Financing Considerations:
With an FSBO sale, buyers may choose different financing options, such as traditional mortgages, which can involve loan approval processes that add complexity and timeline uncertainty to the sale. Cash investors offer the advantage of quick all-cash transactions without requiring bank approval or time-consuming financing contingencies. They also usually cover all the closing costs.
When deciding between FSBO and selling to a cash investor, homeowners need to consider their specific goals, timelines, level of involvement desired, market conditions, and financial situations. For instance, if you do not have time for your home to sit on the market or do not want to invest the time and money to prepare your house for sale, then selling your home to a cash investor would be recommended.
How to Quickly Sell Your House Yourself in California
Homeowners in California do not have to wait around to find the right buyer. Instead, 800CashToday are cash investors ready and willing to buy your home today. We provide you with a free, no-obligation cash offer after evaluating the condition of your home.
If you decide to accept our offer, you do not need a real estate attorney to complete the sale. Instead, we will write up a sales agreement, schedule a closing date based on when you want to move, and proceed with the sale.
When you choose to sell your home with 800CashToday, we offer free credit repair, free local moving, 7-day escrow, and up to a $10,000 cash advance, which is deducted from the proceeds at closing. For further information or to find out how much we will buy your home for, please feel free to contact us at 1-800-CashToday!