WE MAKE IT SIMPLE
Best Tips for Packing to Move
Published on 20 October 2022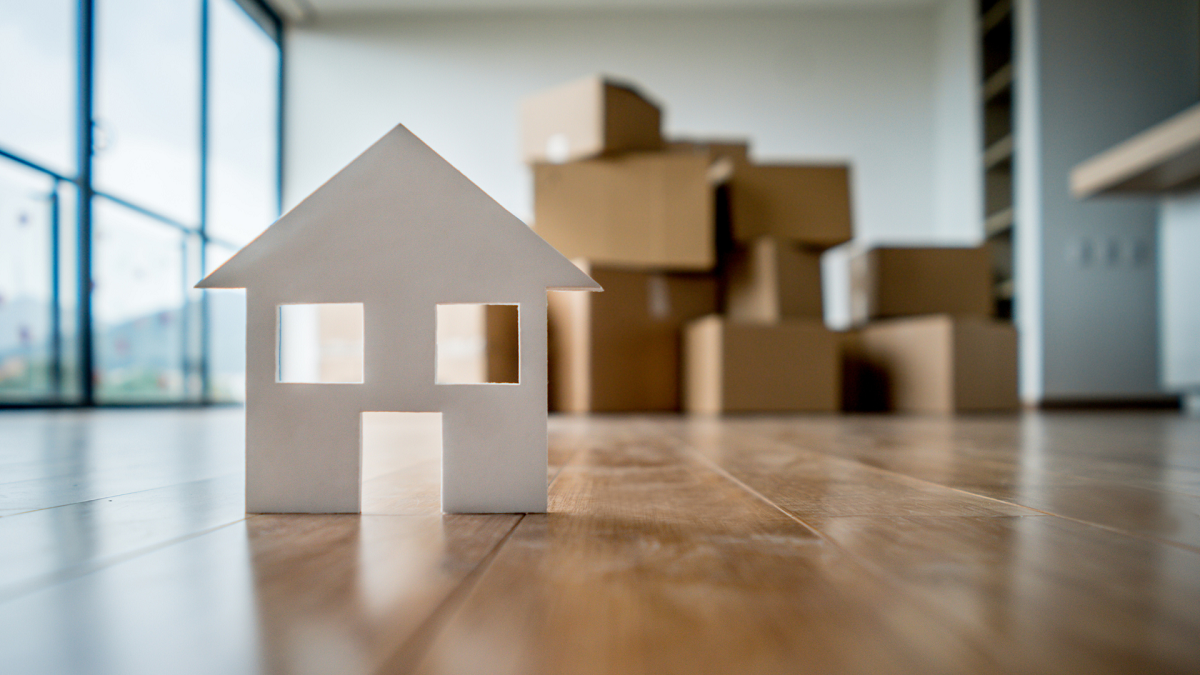 Once you sell your home, you only have so long before you have to be out of the house so the new owners can take possession of the property. Most of the time you have about a month, but—depending on the buy—you may be able to ask for longer if you need more time to move out. However, the last thing you want to do is to wait until the very last minute to start packing for your move.
To help ensure your move is a success and as non-stressful as possible, you need to plan and prepare ahead of time. Ideally, you should start the packing process as soon as you know you intend to sell your house and move. Before you pack a single item, check out our best tips for packing to move to make the moving and packing process as easy as possible.
#1. Declutter and Purge Before Packing
Packing up and moving items you no longer want or need makes no sense. Instead, going through your belongings as much as possible before packing is better. By decluttering and purging ahead of time, you will have less to pack and move. Plus, your moving costs could be reduced since you are not moving as many boxes as you would if you hadn't decluttered and purged.
#2. Stock Up on High-Quality Packing Materials and Supplies
You will want to get plenty of moving boxes in different sizes, bubble wrap, wardrobe boxes, packing tape, and markers. There are also special glass and dish packing supplies to pack up the kitchen.
Make sure you have plenty on hand before you start packing. Some places will also buy back any unused boxes and unopened materials, so you don't have to worry if you have more than you need.
#3. Pack One Room at a Time
It is better to focus on packing one room at a time than moving from one room to another. You want to start packing as far in advance as possible. So, the first thing you should do is pick what room you want to start packing.
Next, pack up anything you will not need for the foreseeable future. For example, in the fall, you can pack up all your summer clothes since it is highly unlikely that you will need shorts, tank tops, and swimsuits.
As you pack, keep the boxes for that room in that room. Once you have packed up as much as possible, move on to the next room and repeat the process.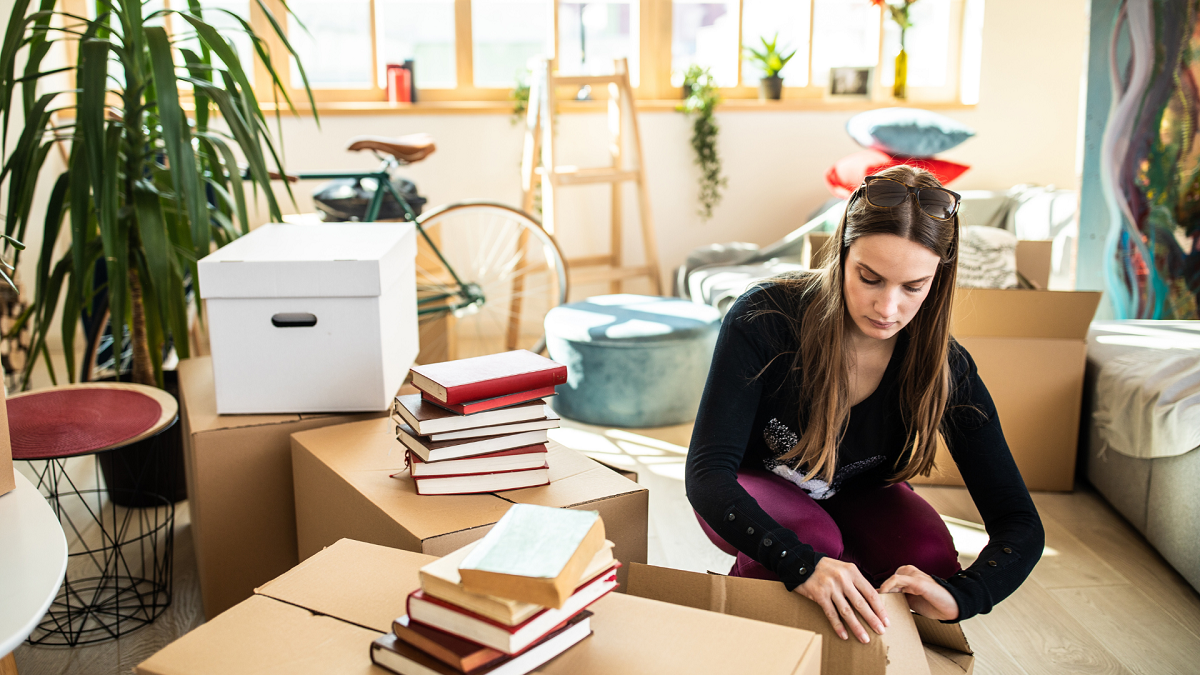 #4. Use the Right Size Boxes
One of the most common moving mistakes people make is trying to pack as much as possible in their largest boxes. This is a bad idea because your items have different weights.
For example, if you back a large box full of books, it will be very heavy and difficult to lift. If it has too much weight in it, the bottom could open when lifting it, no matter how much packing tape you have used.
It is better to pack boxes based on the weight of your items. So, heavy items like books should go in multiple small boxes, while lighter items like pillows and blankets can go in large boxes.
#5. Pack Each Box Fully
Another common moving mistake people make is leaving empty spaces in their moving boxes. This is a bad idea because as you start stacking the boxes, they could collapse because they are not full.
You want to fill up each box so there is very little space left. For instance, if you are packing heavy items and do not want to make the box too heavy, put lighter items like throw pillows on the top to fill up the box.
#6. Securely Tape Each Box
You need to tape each box to ensure it stays closed securely. When taping the bottom of the box, it is best to not only tape it along the seam but also to tape it against the seam on each end and in the middle. This way, extra support is on the bottom of the box to keep it shut, as long as you do not overload it with too much weight.
#7. Label Each Box
Most importantly, label your boxes so you know exactly what is in them. Can you imagine moving into your new home and having to open every single box to find what you need right away?
On the outside of the box, you will want to write what room the box will go in your new home. Underneath that, write a summary of the contents, such as clothing, jackets, shoes, video games, etc.
Use a red marker and, in very big bold print, write "fragile" on every side of the box with breakable items. This will remind you or your movers to be extra careful when loading and unloading these boxes.
#8. Decide if You Need to Hire Professional Movers
You need to decide whether you want to do a DIY move or hire professional movers. With a DIY move, you will be responsible for renting the moving truck, loading and unloading it, and driving it to your new home.
You could also decide to hire professional movers with a DIY for loading and unloading the truck, so you don't have to worry about hurting your back. Another option is to hire professional movers to provide the moving truck, load and unload it, and do all the driving. There are even hybrid options where the movers will pack and unpack your belongings for you.
#9. Consider Getting a Storage Unit
Getting a storage unit can be a good idea if you want to keep your house looking presentable while it is for sale. Once you have finished packing as much as possible in a room and have your boxes properly labeled, you can put them in storage. You may also need a storage unit if your new home is not ready immediately and you have to be out of your current house.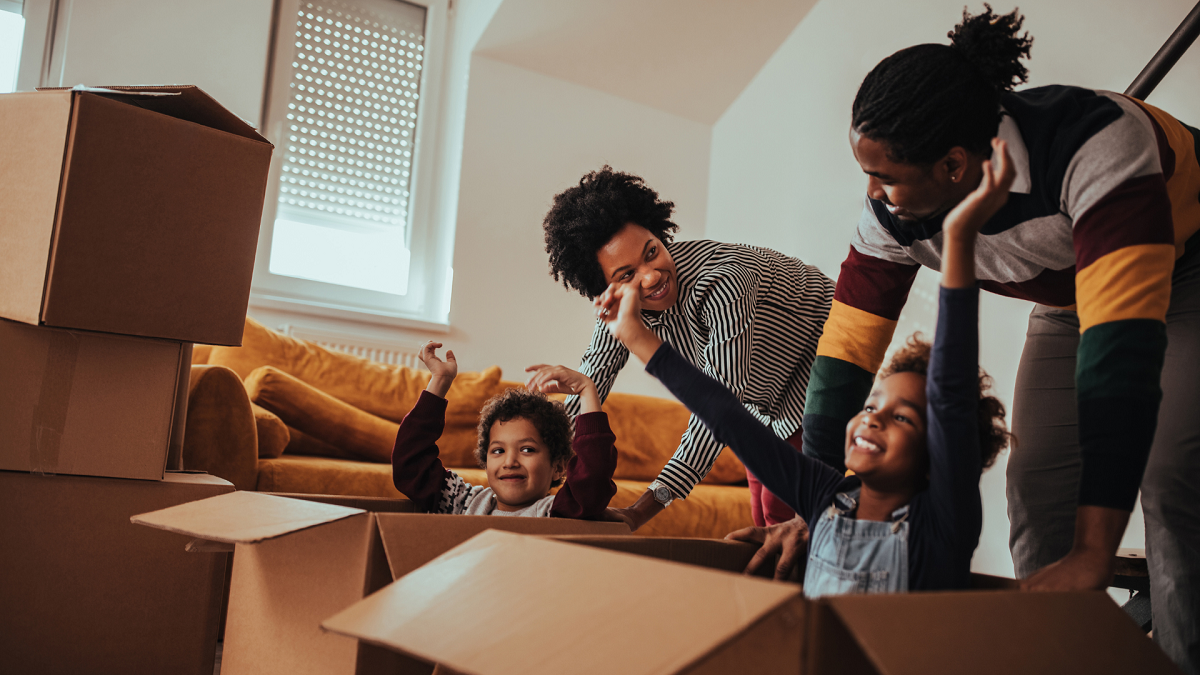 #10. Use Suitcases to Pack
It makes no sense to move an empty suitcase when there is plenty of space inside that could be used to pack clothing, toys, games, or other items. Ensure you use this free space and do not waste it.
#11. Use Towels, Linens, and Soft Stuffed Toys for Padding
For extra fragile items you have bubble wrapped, you can add additional padding by using towels, linens, or soft stuffed toys. Blankets and comforters are also great to use to wrap up electronics like your video game counsel or surround sound system.
#12. Take Pictures of Wiring Before Disconnecting Electronics.
It is a good idea to take a picture of the back of your TV, computer, or other electronic devices, so you know how to hook the wires back up after you move. You should also use zip-locking plastic bags to put wires into and write on the outside of the bag what they go to.
#13. Keep Hardware with Disassembled Furniture
The plastic bag tip is also good to use with any furniture you take apart. Seal the bag, write what piece of furniture it goes to and use some packing tape to secure it to the furniture. For example, tape the bag to the bottom of the dining room table where the tape will not damage the finish.
#14. Pack Cleaning Supplies and Moving Supplies Last
You will need cleaning supplies and moving supplies right up to your moving day. Plus, you will need cleaning supplies to clean your new house when you arrive.
Choose Your Move-Out Date with 800CashToday
When you sell your house to a cash buyer through 800CashToday, we let you choose your move-out date to give you plenty of time to pack. Other benefits our sellers enjoy:
Up to a $10,000 Cash Advance
Quick Closings When Needed
Free Local Moving or Long-Distance Moving Credit
Free Credit Repair
No-Obligation Cash Offer from Local Cash Buyer
No Need to Hire a Real Estate Agent
Find out how much your house is worth by entering your property information for free today. For further information, contact us at 1-800-Cash-Today.