WE MAKE IT SIMPLE
Affordable Curb Appeal Ideas for Your Local Market
Published on 16 November 2022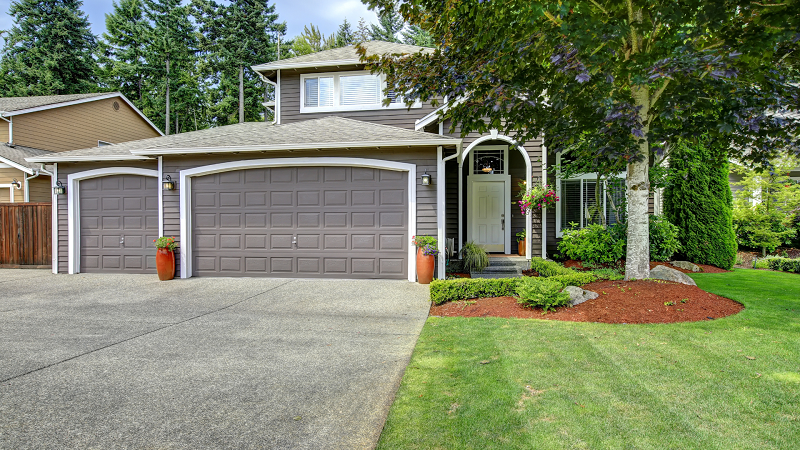 Making improvements to your home's curb appeal for the local market are not expensive when you can do the improvements yourself. There are many ways to add curb appeal that do not cost anything other than your time.
Why is curb appeal important when selling your house?
The first impression you make on potential buyers is your home's exterior and yard. If the grass is overgrown with weeds, the bushes need to be trimmed, and the siding needs to be power washed, it gives a bad first impression. It's important to know that buyers will mistakenly assume that the inside has to be just as bad because the outside looks so rundown.
Improving your home's curb appeal can help make your house stand out among the other homes for sale in your neighborhood. Your goal should be to entice buyers to picture themselves relaxing on the front porch and spending time outdoors with their family before they even set foot inside your house.
Affordable Ways to Boost Curb Appeal
Pressure Wash the House
You can remove dust, dirt, and debris from your house, garage, porch, patio, deck, and driveway quickly and easily. Just be careful when washing painted surfaces to avoid removing paint.
Make the Front Porch Inviting
You can add a sitting chair and some potted plants and flowers to the front porch. You should also consider adding a new doormat that welcomes people into your home.
Enhance Exterior Lighting
Verify all existing exterior lighting is working correctly and replace any burnt-out bulbs. Next, consider adding some solar lights to walkways and other areas to add more outdoor lighting. You could also hang up decorative twinkle lights on railings, bushes, or other areas that will add appeal.
Touch Up Exterior Trim and Shutters
Adding a fresh coat of paint to the exterior trim and shutters can give your home a new look and feel. If you have faded vinyl shutters, you can refresh these easily using a propane torch or heat gun. There are plenty of "How To" videos that show how to do this safely on YouTube.
Wash Your Windows
No one likes washing windows. However, clean and sparkly exterior windows add to your home's curb appeal when you want to sell your home.
Refresh Your Front Door and Garage Door
The front door and garage door are exterior areas often overlooked. Paint them a new color or touch up the paint in the existing color after washing the doors.
Replace the House Numbers
If your house numbers on your home are faded, get a new set of numbers. Another option is to paint the house numbers to match the front door's color.
Refresh Your Mailbox
Consider painting your mailbox and adding new house numbers. If you have a faded hard plastic or vinyl mailbox, you can use the same trick for vinyl shutters to make it look new.
Reseal Windows and Doors
Recaulking your windows and replacing weather-stripping around doors are great ways to add appeal to your house. Just make sure to remove old caulk and weather-stripping first.
Take Care of Landscaping
Mow your grass and trim around flower beds. Pull any weeds from the flower beds. Trim overgrown bushes, hedges, and trees near the house. Plant seasonal flowers in flower beds or add some flower boxes. If you have patches of grass missing, either transform these into flower beds or reseed them.
Clean Your Gutters
You want to remove leaves, twigs, and debris from your gutters to ensure downspouts drain correctly. You could install covers over the gutters to add another selling point, but it is unnecessary.
Refresh the Roof
You want to replace any missing shingles and clean off any leaves, branches, or debris on your roof. You could even paint your roof a new color with roof paint to make it look like new. However, painting the roof is optional if you have a tight budget or do not want to spend the money.
Refresh Your Fencing
If you have fencing, take the time to refresh it. For wooden fencing, power wash it, allow it to dry, and then apply a new coat of paint or stain. For vinyl fencing, you just need to power wash it.
Repair Cracks in Your Driveway and Walkways
There are affordable DIY concrete repair kits that you can use to fill in cracks to help make the driveway and walkways look better. If you have an asphalt driveway, sealants and other affordable repair options are also available.
As you can see, there are plenty of affordable curb appeal options to improve the appearance of your home.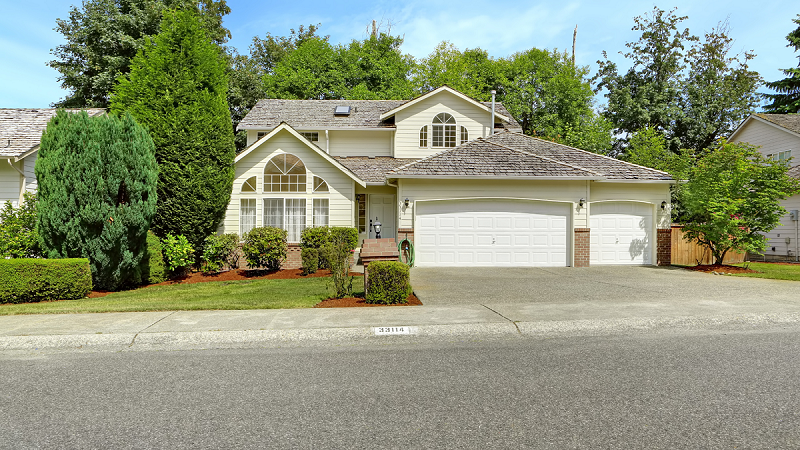 Do I need to improve curb appeal when selling my home for cash?
One of the more popular ways to sell houses these days is to sell them to cash buyers and investors. This cuts out many of the preparations required to list your home conventionally with a realtor. For example, you do not have to make repairs or stage your house.
However, when it comes to the exterior of the home, you still may want to spend some time improving the curb appeal. Remember, even cash buyers and investors will start forming their offer based on how the exterior looks.
So, ensuring your home's exterior looks great could result in a better cash offer for your house. Therefore, making some budget-friendly exterior improvements is worth your time before putting your home on the cash buyer market.
How much will a cash buyer or investor pay me for my home?
The easiest way to determine how much a cash buyer or investor will pay you for your home is to list it at 800CashToday. It is free for sellers to list their houses on our website. We connect you with interested local cash buyers quickly and easily.
Once you receive your cash offers, you can decide whether you want to accept any of the offers. You are never under any obligation to sell your house. If you choose to sell through us, you also receive many other perks, such as up to a $10,000 cash advance.
What are you waiting for? To find out how much cash you can get for your home and sell your house quickly, list it online or call 1-800-Cash-Today.